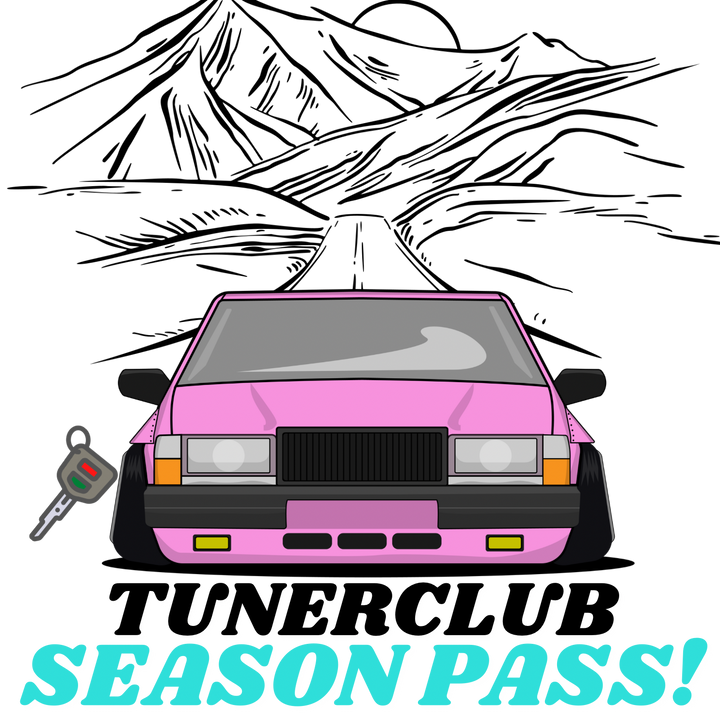 Overview
6 Months of TunerClub membership 😎 
When you're a club member, you automatically receive 400 entries towards each car we giveaway every month!
And TunerClub members get 10% off every order when you log in! 
Entrees stack for the duration of each giveaway, and combine with apparel purchases.
As a member, you are also automatically entered in exclusive apparel and entree giveaways 🔥
This is a recurring payment and can be canceled anytime. 
Ready to join the party? 🎉